History is full of unimaginable "what if's" and great near-misses.
For example, the legendary conqueror Alexander the Great died suddenly at the age of 33.  The son of the Greek ruler Philip II and student to Aristotle, Alexander succeeded his father at the age of 20.  Within 10 years, he had built one of the most vast empires in the history of civilization.  It ranged from Greece to Northern India out to Egypt.  At the time of his death, Alexander was plotting an invasion of Italy where his forces of Persian and Greek soldiers outnumbered Rome's by an order of magnitude.  But his death, which may have been a poisoning, resulted in a series of civil wars that would unravel his empire and clear the way for the Romans to build one of their own.
On July 1, 1776, a vote was taken amongst the 13 American colonies on the Declaration of Independence.  In order for it to be adopted, each of the 13 colonies would tally votes among their own delegations - ranging from two to seven members - and then cast a single unified vote on behalf of its colony.  All 13 votes had to be unanimous for the Declaration to be adopted.  All colonies voted in favor, except for one.
Pennsylvania, comprised of seven delegates, voted against and, by rule, the order was not adopted.  However, on July 2nd, two of Pennsylvania's delegates changed their vote to "abstain" giving the delegation a 3-2 majority in favor and Pennsylvania's vote became an "Aye".  This led to the adoption of the Declaration of Independence and the birth of the greatest democratic nation in the world.
In February 1861, President-elect Abraham Lincoln was making plans for his inauguration which involved taking a route through Baltimore.  Maryland, at the time, was a hot bed of dissent and had overwhelmingly disapproved of Lincoln's election to the presidency.  In the days before the planned stop in Baltimore, Lincoln was tipped off about an assassination plot that was to involve the staging of a protest and then an ambush on Lincoln's entourage.  Lincoln's security team reacted by cutting telegraph lines around Baltimore the day before his arrival and then sneaking through Baltimore in the middle of the night.  They were so concerned, that they used horses to pull his carriage down the rail in order to minimize the noise.
Indeed, history has seen a lot of close calls that, had they gone another way, could have dramatically changed the course of human history.  What if Alexander the Great had conquered Rome?  What if the Declaration of Independence had never been signed?  What if Abraham Lincoln had never taken office?  These things were all close to happening, but did not come to pass for one reason or another.
Such is the plight of the Oregon Ducks.  But for a missed tackle (was he down or not?) and an Ohio State team that got hot at exactly the right time, we may well be talking about the Ducks as a two-time national champion and one of the greatest dynasties in college football.   Instead, we see them has a great team that may have squandered opportunities provided by the best coach and the best quarterback in the history of the program.
Is it over?  Has the window shut on Oregon's national championship dream?  Or is this just part of the journey for a program that has ascended to the top heights of the college football world hierarchy?  Sounds like some great questions for the Gekko.  Let's check the file.
2014 Recap - What I Said
Here were some of my verbatims:
I'm about to really spoil the suspense here. I'm going to pick the Ducks to win the Pac 12 North and the Pac 12 Championship...

In picking Oregon, I feel like I'm at the dentist. Open, Rinse, Repeat ....

There really isn't a whole lot to say about Marcus Mariota that hasn't been covered ad nauseum this off-season. I absolutely love the kid as a quarterback and as a leader. He's got all the tools: an accurate arm, great judgement, elite breakaway speed, and a great demeanor...

Say whatever you want about Mark Helfrich not being Chip Kelly. This is still a very good Oregon team that seems poised to be the P12's first participant in the College Football Playoffs...
I don't see much need to belabor this recap.  We all know how the season went down for Oregon.  A Heisman campaign for Marcus Mariota, a breakout campaign for Freshman Offensive Player of the Year Royce Freeman, a playoff appearance and championship game run for Mark Helfrich and ultimate disappointment for Duck fans are the milestones that pretty much sum up 2015.
There are definitely a number of PAC 12 fans scouring back through 2014 looking for some kind of apocalyptic signals that might portend the decline of Duck football.  Yes, the Ducks did lose (again) to Arizona.  And, yes, they had some unusual near misses against teams like Utah (oh, Kaelin Clay) and Washington State.  There were some warts reared - OL depth, DL underperformance, decline of CB play - as well as some moments of exposure (pass protection vs WSU and tOSU).  But let's not fool ourselves here.  Those things are more signs of imperfection than they are signals of impending decline.
Oregon did exit the season with a lot of talent walking out the door.  In addition to the loss of Mariota, the Ducks also saw key contributors like Hroniss Grasu, Arik Armstead and Ifo Ekpre-Olomu move on.  Of course, what is left behind is still awesome, but Duck fans can't help but to worry about what form the next era of Duck football will take.
Previewing 2015: The Oregon Ducks
The Offense
Offensive Coordinator
Strengths
Weaknesses
Key Players
Newcomers to Watch
Scott Frost
WR Depth
Team Speed
Precision Execution
OL Experience
QB Play
RB Royce Freeman
WR

Byron Marshall


RB Thomas Tyner

RB Taj Griffin
QB Vernon Adams (Txfr)
OC Matt Hegarty (Txfr)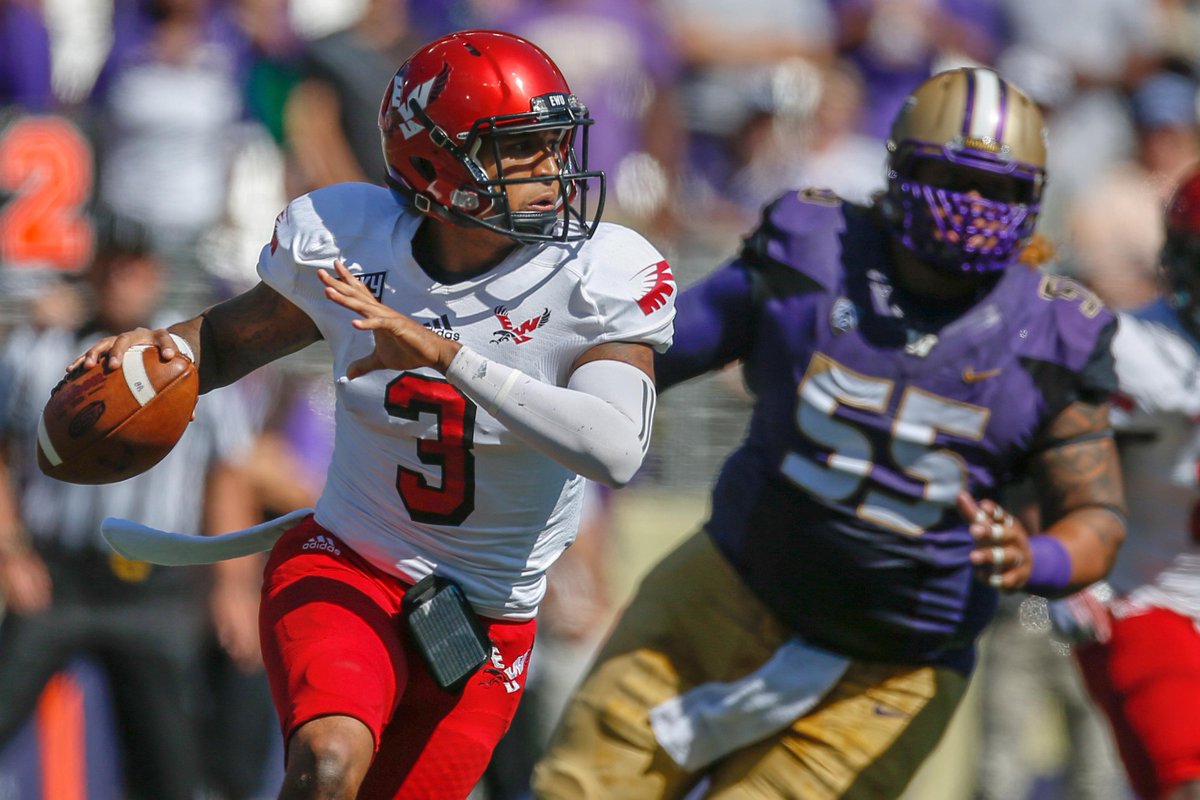 By now, we all know what the Oregon offense is.  It's fast.  It's zone-read.  It's running backs and slot backs.  It's scoring TDs and going for two.  Nothing changes from that formula as you look ahead to 2015.  In fact, it could become even more diverse.
Over the past few years, Mark Helfrich has been loading up on receiver prospects as he seeks to impart his mark on the Ducks with a more prolific air attack.  2015 is the year that all of that talent goes on full display.  Junior Dwayne Stanford (6'5"), sophomore Darren Carrington (6'2"), and senior Byron Marshall form the most exciting starting receiving corps in the PAC 12.  By the end of the season, they may prove to be the best.  And depth is not a problem here.  Sophomore Charles Nelson, if he doesn't end up full time at CB, is an explosive slot receiver while Bralon Addison, if fully recovered from a knee injury, is a starter for most P12 schools.  Oh, and don't forget the TEs.  Even without Pharaoh Brown, who is recovering from a gruesome leg injury, the Ducks boast two guys in juniors Evan Bayliss and Johnny Mundt who have demonstrated their potential.
Who throws the ball to these receivers remains the question.  As of now, it looks like a two-man race between Mariota's backup in Jeff Lockie and the diminutive but talented Eastern Washington transfer Vernon Adams.  Ironically, Husky fans know much more about the latter than the former.  Adams is a born playmaker, despite his 5'10" frame and small hands.  He's got a great pocket presence, a surprisingly strong arm, and he's very accurate.  Still, he's not quite as mobile as Oregon likes their QBs to be and he has far less experience with the system than does Lockie.  As such, I think Lockie is the favorite to win the job.  While far less accomplished as a passer - both in arm strength and accuracy - than Mariota, Lockie is a tough and smart player who looks more than capable of running the Oregon offense.
With running backs like Freeman, Tyner and incoming frosh Taj Griffin, it may not matter that much who plays QB.  This running backs unit is easily the best in the PAC and may be the best in the nation, especially if you consider the carries that both Marshall and Nelson will take out of it.  There is a great balance between speed, power, and quickness across the backs and every one of them are capable of breaking off big plays once in the open field.
The offensive line may be a source of some growing pains for the Ducks.  Like the Huskies, they will be breaking in "3.5" new starters with a lot of youth.  In fact, I'm projecting the Ducks to start three sophomores - OC Doug Brenner, LG Jake Picarsik and RT Tyrell Crosby.  But before you get too giddy dreaming about the collapse of the Ducks o-line, keep in mind that senior LT Tyler Johnstone is a stud and that relief may come in the form of Notre Dame grad transfer C Matt Hegarty.  It might take a bit of time for the Oregon o-line to gel completely, and they may not provide the same kind of running lanes that last year's squad was able to, but expect it to still be one of the better units in the conference.
The Defense
Defensive Coordinator
Strengths
Weaknesses
Key Players
Newcomers to Watch
Don Pellum
Team Speed
Rush Defense
Pass Rush
DB Depth
DL Deforest Buckner
DL Alex Balducci
LB

Tyson Coleman

DE Canton Kaumatule
CB Ugo Amadi
Now we get to the more interesting discussion about the Ducks.  As a spoiler alert, let me say that I see far more question marks on Oregon's defense than I do on their offense.  That's not surprising and has been the case for the past several seasons.  Still, this defense looks different ... and considerably weaker ... than it has in the last few years.  Mind you, this is a relative exercise.  There is a TON of talent here and "weaker" doesn't mean "bad".
The questions really start for me in the secondary.  This unit is doing a straight-up rebuild and will be starting a whole lot of sophomores and, perhaps, a freshman or two.  Sophomore S Tyree Robinson (6'3") is the key building block.  Rangy and effective in coverage, Robinson will be looking to improve his play recognition and tackling as he emerges as a leader.  The corners will likely be big sophomore Chris Seisay and (maybe) sophomore Charles Nelson.  I mentioned Nelson earlier as a two-way player who looks to have made the move to defense in order to get more playing time.  Both he and Seisay have huge upside, but just need to acquire more experience.  Beyond those guys, depth is a question.  There is a ton of talent, but all of the young variety.  Keep your eye on incoming freshman Ugo Amadi - a highly regarded recruit out of Nashville.
Oregon's front seven looks like more of a sure thing, but not without its own questions.  The front three look to be the heart of the defense with its best player, DE DeForest Buckner, its grittiest player in NT Alex Balducci and former TE convert T.J. Daniel.  These are all experienced guys who, for whatever reason, had a hard time coming together on a consistent basis last year.  Looking ahead, this is a unit that looks like it will stand tall against the run, but struggle in generating its own pass rush.
The linebackers are where Oregon will turn to find that pass rush.  Like the d-line, it is stocked with experienced players.  Tyson Coleman, Rodney Hardrick, Joe Walker and Christian French are all seniors and projected starters.  Depth is provided by young talents like Torrodney Prevost (outside) and Danny Mattingly (inside).  This is a big, fast, and talented collection of players who should provide the most consistent output of any of the position groups over the course of the season.
Three Questions and a Comment: Sean Larson, Editor, Addicted to Quack
1. As Oregon moves one step further away from Chip Kelly and on from Marcus Mariota, do Duck fans feel the championship window is closing?
I think if you ask a lot of fans, they would say 2014 was the best shot we had for a while. We all knew it was going to be Mariota's last year, and it seemed like we had all the pieces together to finally win it all. While I don't know when the Ducks will realistically get back to the title game, things don't look so bleak for 2015. They still have plenty of talented players returning, and if Vernon Adams can transition smoothly into the program, I think expecting the Ducks to make it back to the College Football Playoff isn't out of the realm of possibilities this year.
2.  It is ironic that Oregon seems on the brink of unleashing its best-ever receiving corps right as it loses its best-ever quarterback. What are your expectations from the Oregon passing attack in 2015?
I really think this will be Oregon's biggest strength in 2015. Whoever becomes Oregon's next starter, whether it be Jeff Lockie or Vernon Adams, their job will be made easier by the fact that they'll have perhaps the most talented group of receivers Oregon has ever seen. Plus, the Ducks are getting back Bralon Addison, who missed last season with a torn ACL. The quarterback situation isn't as bleak as it seems. People are worried because the guy taking over isn't named Marcus Mariota. Both Lockie and Adams are incredibly talented quarterbacks, and the fact they'll have this group of receivers just makes Oregon that much more dangerous in 2015.
3. Besides QB, what position group has the most question marks surrounding it going into fall camp?
I think the biggest question marks will be surrounding the offensive line. The Ducks are having to replace key guys like Hroniss Grasu, Jake Fisher and Hamani Stevens. Oregon filled one of those gaps by adding Matt Hegarty, a graduate transfer from Notre Dame. Hegarty, along with Tyler Johnstone (back from injury) and Matt Pierson should all play big roles in keeping Oregon's new quarterback on his feet this year. Hegarty will probably feel the pressure the most, as he comes in to replace Grasu, who started a school record 52 games in his career. Pierson along with Tyrell Crosby were thrown into the mix last year when the injury bug hit the Ducks hard, and as a result they gained some valuable experience that will help them in 2015. The offensive line isn't as weak of a position for the Ducks as many expected for 2015, especially with the addition of Hegarty, but those guys still have some big shoes to fill this year.
2015 will be a success for Oregon football if ...
... they figure out how to balance out all their offensive weapons. In addition to having perhaps the best receiving corps ever seen in Eugene, the Ducks can just as easily beat you on the ground. Last year, Royce Freeman led the way with 252 carries for 1,365 rushing yards and 18 touchdowns, becoming the first Oregon true freshman to rush for 1,000 yards. Freeman is back for 2015, along with guys like Thomas Tyner and Tony James, all who are capable of becoming big contributors this season. The biggest question will be figuring out a way to balance out the offense and keep all these guys happy. If the Ducks can find a balance between the running and passing game and figure out a way to best utilize their depth, Oregon could be gearing up for another run at that long-awaited national championship this season.
Predicting 2015: The Ducks
Despite having to replace so many key players, it is difficult to imagine any scenario where the Ducks don't emerge out of the PAC 12 North.  Whether or not they can parlay that into a PAC 12 championship remains to be seen.
What will be interesting about the Ducks in 2015 is seeing how much of a step back they ultimately take.  They led the PAC 12 in scoring offense (45 points a game) by more than a whole touchdown (Cal was second) and they were second only to Stanford in scoring defense (also by about a touchdown at 23 points a game).  So, even if Oregon scores less and surrenders more than they did a season ago, there is still plenty of room for error there.  I think it is a near certainty that they will, indeed, score fewer and give up more.  However, I'm not sure that it will affect them in the win column all that much.
The Ducks schedule is one of the better looking ones in the PAC 12.  Sure, their level of difficulty is enhanced greatly by their road trip to Michigan State in Week 2.  However, their conference slate is very favorable.  They get 5 home games this year including a key late-season matchup against USC.  In addition, they are one of the few teams in the PAC who get a mid-season BYE - theirs coming in mid October.  One can't help but to notice that Oregon also happens to have two very convenient misses - a loaded UCLA team and a notoriously difficult Arizona team.  If there were one gripe, it would be that there are some difficult matchups on the road for a team that has a lot of replacement parts to break in - @ Washington, @ Stanford and @ Arizona State.
The Ducks ought to repeat as PAC 12 North champs and, if they can settle their QB situation, also as PAC 12 champions.  I do expect Oregon to get challenged by some rising PAC 12 teams a little more frequently than they are used to and that may lead to an upset or two.  I'll also be interested to see what happens if the QB situation doesn't sort itself out or if the Ducks suffer any kind of injury bugs along the offensive line or defensive secondary.  There are definitely a few vulnerabilities here and their ascension isn't quite as guaranteed in 2015 as it has been the past several seasons.